Does your pup have a better wardrobe then you? Then you're in the right place!
Plume Pup Co is a Calgary based company providing you and your pup with handmade, stylish accessories!
Check out some of those stylish accessories below!
Get to know us!
We are a hooman and two pups that have a passion for creating beautiful things!
Meet the Maker
Hello! My name is Tori. I love my dogs and my ever growing family. I took over Plume Pup Co as a passion project, a way to share my creativity, and of course to spoil our dogs.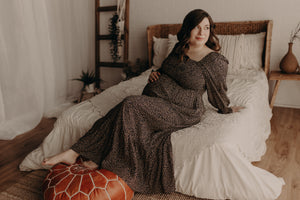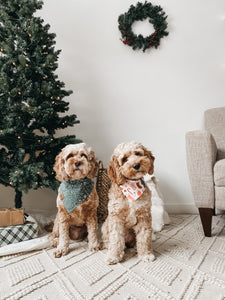 Meet the Pups
Winston and Prudence are the sibling duo that inspired me to take on Plume Pup. Winston is three and has an old man personality, though he also loves to cuddle. Prudence is six months and full of attitude and sass. The past two years have taught me the importance of companionship a dog provides, our dogs deserve all the love and attention.